Weeds Are Out — Ground Covers Are In!
Find this page at:
go.ncsu.edu/readext?299174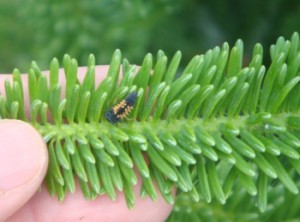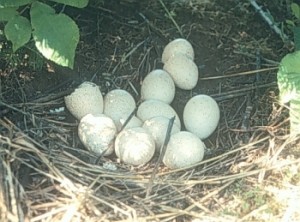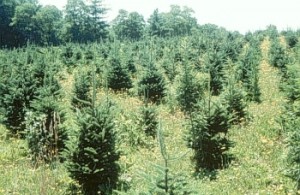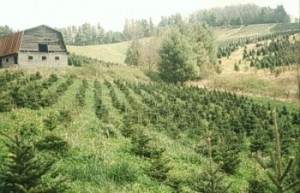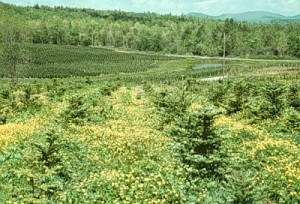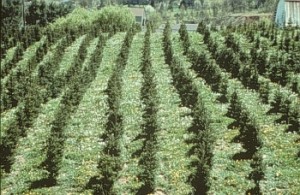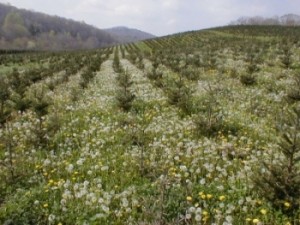 There's a change taking place in the Christmas tree industry in western North Carolina. Bare soil around trees is becoming a thing of the past. Tall weeds that compete with Christmas trees are being controlled by managing low growing ground covers.
What is a ground cover? In the landscape, people plant ground covers in shady places under trees. But in Christmas tree fields, growers manage the weeds around trees to create a biodiverse ground cover. These include low growing clovers, strawberries, violets, buttercups, and many other woodland perennials making a green carpet.
Ground covers in Christmas tree fields have many benefits including:
Reducing erosion so the tree farm is sustainable year after year and streams stay clean.
Reducing soil temperatures so tree roots take up soil nutrients better.
Providing habitat for insect predators so fewer pesticides are used and there is less pest damage.
Providing a habitat for wildlife including quail, rabbits and turkeys.
Reducing problems with difficult to control weeds since there is no bare ground for weed seeds to germinate.
These fields aren't just let go. It takes a shrewd manager to keep the right kind of ground covers thriving while keeping problem weeds under control. With these current production practices, mowers and weedeaters which can damage trees are seldom used.
Ground covers make sense. And they help make a pretty tree!